Term Two
This term we have a very cool topic all about

Forces

.
I wonder what fantastic experiments we might be able to have a go at. Do you think we can see forces?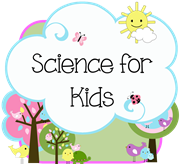 We are also learning about
Eric Carle
. Who is a famous author and illustrator.
Have a look at his amazing museum here.
Eric Carle Museum
How to make your own Eric Carle art work
Eric Carle creating his own art
Eric Carle in action
Our first topic for this year is
Learning to Learn
We are learning about our
SMARTS
This means we are learning what our learning strengths are and how we can use these to be the best learners we can.
In our class we are Outstanding Wise Learners (OWLS). We are linking our Learning to Learn topic to Owls.
Have a look at these links that have information about owls.....which smarts are you using?
Please let me know if you find any more great links we can add to our list....this is a great way to show me you using your smarts :)
Your Challenge....
What can you discover about owls? How can you share your information with our class? How did you find out about owls?
Owls- Kids Geographic
Barn Owls
Sophisticated Owl Information
The Owl Pages
Activity Page
Elf Owl
San Diego Zoo
Owl Information
Owl Craft Ideas
New Zealand Owls
Kids for Birds
Owl Video Clips